Seniors Sign To Their Future
Seniors Noah Martin, Tristan Dillon and Todd Bales signed their commitment letters to further their athletic careers into college on Feb. 5. Martin signed to play baseball at Ashland University, Dillon signed to play football at Tiffin University and Bales signed to play soccer at University of The Cumberlands.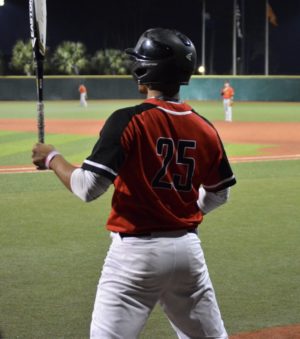 Martin plans to major in criminal justice and minor in Political Science.  Martin believes the practice and motivation from his friends and family are what were able to get him to this point.
Martin's coach, Adam Murphy, said, "I see Noah Martin as a student-athlete that stands out in the school for all the good reasons. He is very likable and easy to get along with, works hard in the classroom, and has a ton of success on the field."
Martin didn't get any scholarship money for baseball for his freshman year but hopes to later on. Martin got a lot of money in scholarships for academics and from outside scholarships.   
"You can get involved and build relationships and memories that can last along time," Martin said of being part of a high school athletic program.   
Dillon will play football at Tiffin University. Dillon is going to be studying History Education.  Dillon believes it will be a hard transition to go from high school football to college football, but says he will be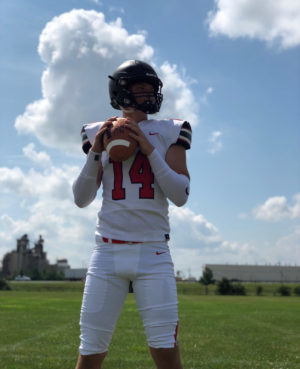 able to adjust.  Dillon received athletic scholarship money to cover part of his tuition and a majority of his scholarships are in academics.
Dillon said that more WCHS students should get involved in athletics because many students "judge our
sports [program] but don't participate."
Football has done a ton for Dillon. He said that the game just started out as something he played for fun but it eventually turned into a passion. "There's no better feeling than throwing a deep ball on game day because nothing else matters while it's in the air."
Bales will be playing soccer at the University of The Cumberlands.  Bales plans to major in criminal justice and minor in business management.  Bales also received a partial athletic scholarship with a 57% tuition cut as well as a $3,000 scholarship. Bales believes college will be very different because he will be a young player. " I think college athletics will be different than high school athletics because at first I will more than likely be one of the youngest players on the field at only 18 years old going up against men who are 20 years and older and who aren't even from the United States. So I definitely feel that the game will be very fast and I will have a lot of adjusting to do at first, but after a few games I feel that I will adjust quickly and I should do just fine!" Bales said.
Bales has had many great opportunities to help him get to the point of playing soccer in college and playing for the Patriots.  He played in Europe when he was 16 and learned a different way to play the game.
Bales said, " To get to this point has taken a lot of work that I think not many other people could do. From playing soccer in Europe at 16 years old and being American playing a sport that is mainly dominant in Europe is very tough, but I still strive every day to be the best at it by training every single day of the week and not taking almost any days off because I know that someday it will pay off!"  
Bales also said it's an amazing feeling to be signed to play soccer in college and loves the feeling of getting scouted and being wanted by a ranked school.  
When asked what advice he had for students interested in a collegiate athletic career, Coach Murphy said "Make sure you love the sport that you are playing. If you don't fully enjoy it or get bored during practices, or the idea of having a limited social life is something you don't like, most likely college athletics is not for you. Also, high school grades and ACT scores matter! One of my best friends and former teammates is now the recruiting coach at my old school and whenever I talk to him about a potential prospect that he should be looking at, he always wants to know about high school GPA and ACT scores. If you can get past all of these things, then you will have the absolute best time of your life and make some amazing friendships and lifetime memories along the way. College athletics is definitely worth all the hassle and it would be something you would not regret!
Let's congratulate Martin, Dillon, and Bales as they start a new chapter of their life and as they continue to play the sports they love.