November 16, 2018 • No Comments
Teamwork. Determination. Patience. Commitment. Respect. This is what it takes to build a team. Will this year's new basketball lineup utilize these qualities in hopes of an eventful season? High school basketball season...
Loading ...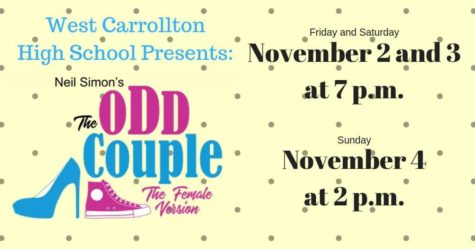 TONIGHT: The Odd Couple takes the stage
November 2, 2018
This year's fall theater production, "The Odd Couple," directed by Mrs. Emily McGuff and Mrs. Nicole Ingram, premiers tonight! The production, which stars a cast of our very own WCHS students, will...
April 20, 2018
Since early January, when WCHS returned from winter break, the band got to work reading pieces and practicing during seventh period every day. The band also practiced at  a few after school rehearsals, and a preview concert the week before the contest.
Good Tomatoes in Black Panther
April 20, 2018
He picks the purple flower from its roots and grinds it in the bowl. The scent rises through his nostrils before he brings it to his mouth. T'Challa sips the Black Panther serum, it runs between his...