"Worst bloodshed on French soil since WWII"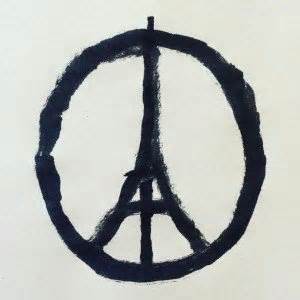 On November 13, Paris experienced a series of terrorist attacks that injured 350 people and killed at least 129 people.
The attacks are known as the "worst bloodshed on French soil since World War II," according to Upfront Magazine. One of the terrorist attacks was located at a concert for Eagles of Death Metal.
The terrorist organization ISIS claimed responsibility for the attacks. Seven extremists were killed the day of the attacks by the French police or their own suicide bombs.
Some wonder why the plot was not detected before it happened. According to Upfront Magazine, American and European officials had a suspicion that there was an attack being planned but were unable to confirm it. ISIS was not seen as a global threat until their acts of terrorism on November 13.
The response to the attacks were quickly acted out. According to Upfront Magazine, "French warplanes bombed the Syrian city of Raqqa, where ISIS is based."
New information has been found that apparently there was a suspicious phone call that happened before the terrorist attacks. According to a French terrorism expert for CNN.com, "The ringleader of the Paris attacks last month appears to have directed the three terrorists inside the Bataclan theater by phone from a few blocks away." There is still a lot to find out the exact plans for the attack and the events that took place.
One of the main questions Americans are asking is whether or not the United States will get involved. As of right now, the U.S. has 3,500 troops located in Iraq. But President Obama and the administration are avoiding sending mass numbers of troops against ISIS.